Flu season is well underway across the United States.
Thirty-six states reported widespread flu activity during the week ending December 23, according to the US Centers for Disease Control and Prevention's most recent surveillance report. An additional 13 states and Puerto Rico recorded regional activity: Alaska, Hawaii, Iowa, Maine, Michigan, New Hampshire, New Jersey, Nevada, North Carolina, Rhode Island, Tennessee, Utah and Vermont.
In particular, the New York Department of Health reported a 96% increase in flu cases in the week ending December 23 from the previous week.
Whether the geographic spread is widespread or regional, though, a case of the flu may become severe no matter where it happens.
Nationwide, 12 children have died due to flu this season, while a total of 2,485 flu-related hospitalizations — nearly nine for every 100,000 people — have been reported. The highest rate of hospitalization was among adults 65 or older, followed by adults between 50 and 64 and then children up to 4 years old.
Twenty-one states report high numbers of people visiting their doctors with symptoms of high fever (over 100 degrees Fahrenheit) and cough and/or sore throat. Compared with the previous week, health agencies in both Texas and California recorded a significant rise in the number of doctor visits for influenza-like illness during the week ended December 23.
Across the nation, 5% of patients visited their doctors and reported flu-like illness during the week ended December 23 — significantly higher than 2.2% recorded by the CDC as the national baseline for this time of year.


Experts believe the flu virus is spread when a sick person talks, sneezes or coughs. Common symptoms include fever and chills, cough, sore throat, runny or stuffy nose, muscle and body aches, headaches and fatigue. Despite these painful symptoms, most people will recover in less than two weeks.
If you believe you are coming down with the flu, the CDC recommends you follow these simple steps.
When to see a health care provider immediately
The CDC recommends people at high risk for complications from the flu be treated with neuraminidase inhibitor antiviral medications as soon as possible once they become sick. Flu complications, such as pneumonia, can result in hospitalization or even death.
Antiviral drugs work best when given within two days of getting sick.
A positive flu test result is not necessary for a health care provider to prescribe an antiviral medication. Three such prescription medications are approved by the US Food and Drug Administration and recommended this season: oseltamivir, available as Tamiflu or a generic; zanamivir (Relenza); and peramivir (Rapivab).
People considered to be at high risk for complications include hospitalized patients; patients with severe or progressive illnesses; cancer patients, HIV patients and those with compromised immune systems; nursing home or health facility residents; children 5 years old and younger; adults 65 and older; women who are pregnant or within two weeks postpartum; and people with asthma, diabetes, cardiovascular disease and serious disorders.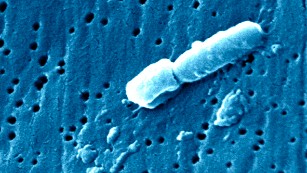 Others should stay at home and rest
The flu, unlike the common cold, begins abruptly. Out of the blue, you feel tired, your muscles ache, and your forehead feels hot. There's no need to fight or bravely go to work. Stay home and stay warm, the CDC recommends. In fact, it's best if you remain at home and away from others for at least 24 hours after your fever breaks so you don't infect people who are well.
Avoid close contact with others
You can infect others from one day before you get sick to about five to seven days after developing symptoms.
If you suspect or know you have the flu, you should avoid touching or coming into close contact with others to prevent them from becoming sick. In shared households, anyone who has the flu should be in a separate sick room. Sick rooms can be shared with others who are sick, and in households with more than one bathroom, sick people should use one while well people use the other.
It's also important to use your own drinking glass, washcloth and towel when you are sick. Whatever you touch should be disinfected.
Drink plenty of fluids
Water is your friend when you have the flu. Drink lots of it, along with other clear liquids to prevent fluid loss or dehydration. (Clear fluids include broths, herbal teas and sports drinks.) Some people may be too weak to use a cup, so use a squeeze bottle or straw instead. Some people like sucking on ice chips or frozen ice pops.
Treat fever with over-the-counter medicines
Fever is typical of the flu. Your body temperature may rise as high as 101 to 104 degrees Fahrenheit. Usually, a flu fever will last three to five days. Sometimes you may develop a cough.
If you wish to treat these symptoms, the CDC recommends that you take over-the-counter medications such as acetaminophen, including Tylenol or store brands; ibuprofen, including Advil, Motrin or store brands; and, for adults only, aspirin.
Remember to store these medicines where children cannot access them.
Call your health care provider in severe circumstances
If you become very sick, you may need a prescription antiviral drug to help you recover. Antivirals are known to work best when given within 48 hours, but even when taken later than that, these drugs can be helpful to people who become very ill.
Don't bother asking your doctor for an antibiotic. Antiviral drugs are different from antibiotics, which fight onlybacterial infections.
These are emergency warning signs telling you that your child needs to see a doctor immediately: trouble breathing or fast breathing; bluish skin color; not drinking enough fluids; not waking up or not interacting; irritability and not wishing to be held; symptoms improve but then return even worse; or fever with a rash.
Adults with these emergency warning signs also need to see a doctor without delay: difficulty breathing or shortness of breath; pain or pressure in the chest or abdomen; sudden dizziness; confusion; severe or persistent vomiting.
Vaccine guidance
Experts recommend that everyone 6 months of age and older get a flu shot to prevent sickness, and even though flu season is well underway, it's not too late to get vaccinated.
Most of the illness and hospitalizations this season have been caused by influenza A (H3N2) viruses, the CDC reported last week in an official advisory. In past years, the flu shot has been least effective against A (H3N2) viruses compared with other A or B strain flu viruses. And whenever this strain of flu virus has caused most of the sickness, more hospitalizations and deaths occurred in both young children and in people 65 and older than other age groups.
Brendan Flannery, an epidemiologist in the CDC's flu division, said that "the important thing for people to know is that we think that the flu vaccine will prevent some illness that's caused by the current circulating viruses."
Dr. William Schaffner, an infectious disease specialist at Vanderbilt University, told CNN previously that "when we measure vaccine effectiveness, that's effectiveness against protecting against disease completely." Schaffner is also a liaison representative of the Advisory Committee on Immunization Practices, which develops vaccine recommendations for the CDC.
What's not measured, he said, is what happens if you get the flu. Those who were vaccinated and still get the flu are "less likely to have the complications of pneumonia, having to be hospitalized and dying," he said.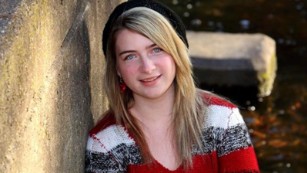 "No matter what the dominant strain is, there are other strains out there that produce influenza, and the vaccine is often very good at protecting against those."
You don't need a prescription to get the vaccine from a pharmacy, and virtually every insurance plan covers it, he added.
"Walk in and roll up your sleeve," Schaffner said.